Details

Tuesday, 02 February 2016
Tue

 Mar 8, 2016  7:00 PM
 - 
9:00 PM at 99 Beach Road
This is a complimentary session visitors can register for with the purchase of a general admission ticket. Click here to purchase your general admission ticket for SingaPlural 2016.
Who is an Architect? What are their responsibilities? When do you need to appoint an Architect? Why is appointing an Architect important for homeowners?.
WHY ARCHITECT? provides us with an understanding of what Architects really do and how they go about their professional practice assuming a range of multi-faceted roles and responsibilities. There will also be a short and informal free consultation led by several professional architects for homeowners at the end of the session.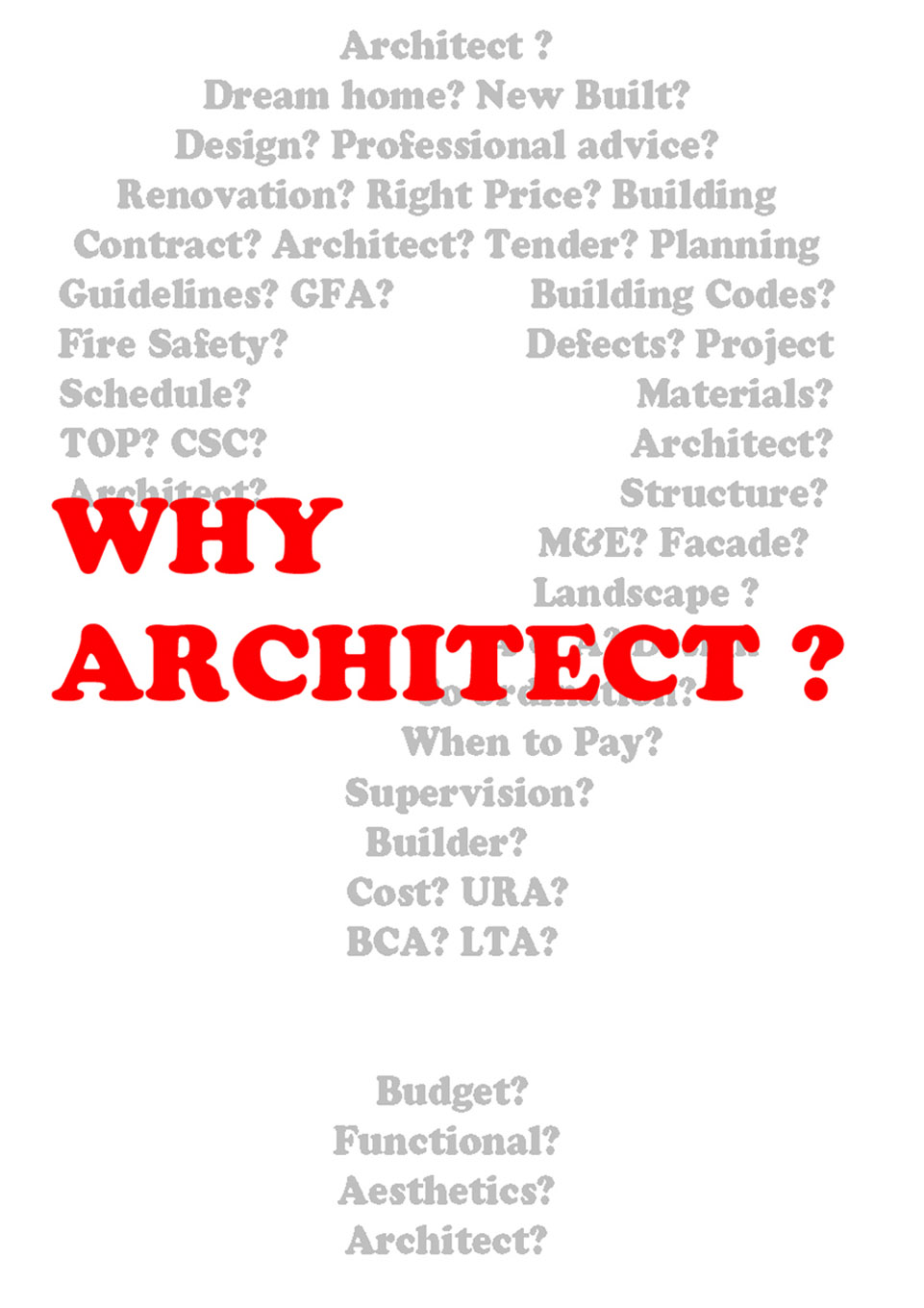 Should you have any questions or encounter any difficulty purchasing a ticket, please send an email to This email address is being protected from spambots. You need JavaScript enabled to view it. or call Chen Wei at DID: +65 6505 6190.